JNFuture: Cultivating the Leaders of Tomorrow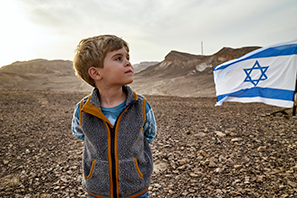 Thursday January 31, 2019
7:00pm-9:00pm
Rosenberg & Estis, P.C.
733 Third Avenue, New York, NY
Guest speaker

Ido Reichman-Eisikovits
Ido Reichman-Eisikovits is Jewish National Fund's Green Horizons liaison, where he works to cultivate leadership in thousands of Israeli youth. A decorated military hero and major in the IDF reserves, Reichman-Eisikovits formerly served as an IDF-appointed advisor to Peru's military and as Vice Chairman of the National Union of Israeli Students.
RSVP by January 29 to
Esti Marcus, Campaign Executive, JNFuture
emarcus@jnf.org
or 212.879.9305 x506
This event is open to young professionals in their 20s and 30s.
Heavy hors d'oeuvres and drinks will be served